08 Dec

Teacher Centre Update 3.49
Changes
Admissions
There have been many changes to the admission system to provide parental communications and more robust improved oversight.
History
The recorded history of an admission has been significantly improved, tracking changes to its status and all parental communications. These changes to admissions can be seen on the history page.
Online parental communications
Admissions from Teacher Centre's Online Admissions can be responded to via email. Offers can be sent and include a link enabling the recipient to accept or refuse the offer online. The response is automatically fed back into Teacher Centre's admission system and recorded in the history. All communications are documented and held in Teacher Centre's document storage as pdfs.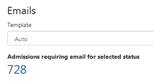 Online admission-offer response service
PDF documentation of all emails sent
Responses automatically fed into Teacher Centre's admission system
Communication process tracking
Admission communications should now be sent after selecting a communication state; this will allow the system to track the parental notification process.
Hopper search
The search box in the hopper will now find applications where the applied school's name contains the searched term
Requested changes
Admission officers can request changes to pupil and contact records of pupil not currently in their county.  There are new pages detailing these requests so they can be monitored.
Fixes
Fixed the link to the Admission PDF
Conduct
The new conduct feature, that allows conduct events to be recorded, is being soft-released in this release. Conduct events allow the recording of positive and negative behaviour. With this release negative behaviour leading to exclusions and positive behaviour can be recorded. We will be adding further (non-exclusion) behaviour in the future.
Exclusions
Exclusions are recorded through the conduct system, existing exclusions have all been moved and all existing reports and PLASC now use the new system.
Add a new conduct event via My School, Conduct
Add the excluded pupil and select exclusion as the Outcome Category
Save the event
Click 'Record Exclusion' to detail the statutory details required for PLASC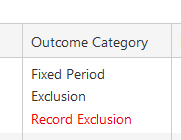 Bulk Edit
We have added a new page to bulk change the background information of pupils to help in getting ready for PLASC. Simply login to a school, select your cohort and on the cohort action page pick bulk edit.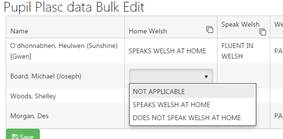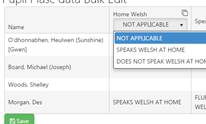 ---
Tweaks
The attendance calendar on a pupil's profile can now be changed to only include attendance for this the school you are currently logged onto.
At risk
The At-Risk indicator has been added to the pupil's summary page. Clicking the indicator takes you to a new report page detailing how the score has been calculated. You can also see how the score has changed over time by adjusting the date. Several new factors have been added to the score, these can be seen on this new page.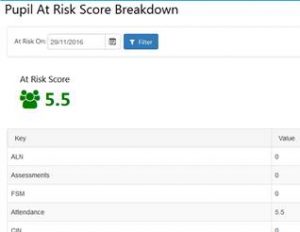 ---
Fixes
Fixed request address change acceptance causing an error
Fixed issues with involvements not showing correctly in the searches

Guests are showing correctly in involvements

Fixed transport reports using multiple worksheets instead of one
Fixed the link to 'My School' data-health page
Fixed an issue with viewing on-entry assessments on the pupil profile page causing an error