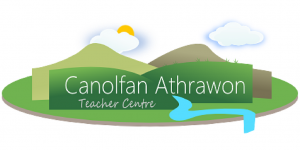 Data Sharing Agreement between Ceredigion County Council (Teacher Centre) and your School
Introduction
Teacher Centre is a school and LEA Management Information System used by your county both as the main MIS in primary schools and the LEA management system for the provision of admissions, free meals, ALN and some other services.
Teacher Centres main purpose is to collate and maintain the educational record for pupils in your county schools or receiving support from county teams.
The purpose of the sharing
The purpose of sharing data from your school MIS system into Teacher Centre is to maintain the pupils' educational record and to update any changes to their record in your local MIS system. Normally Capita SIMS.
The information shared will maintain the pupil records accuracy. The pupil record will be used to support the pupil and family during their education within the authority. The legal basis for collecting the data will normally be for the performing of a public task, but may also be a legal obligation or to protect the vital interests of a pupil.
The data controller for the data will be your local authority; Ceredigion County Council will be the data processor.
The potential recipients and the circumstances in which they will have access
Teacher Centre will hold records for all pupils in the authority. The educational record will be used by LEA support staff in carrying out their duties to support the child and family. Access to this data and the security permissions given will be controlled by your LEA Data Unit who create and manage security accounts.
Access is restricted to those who have a genuine need for access to the pupils'educational record and will typically include; Education data teams, admission's team, free school meals team, ALN and other educational support teams.
Your schools will also have full access to all the data on pupils in their school. Access to the education record will follow the pupil as they move to other schools.
Your local authority will be the data controller and determine the full extent of who and how your data is used. For full details, please consult with your LEA Data Team or review their Privacy Policies.
The data to be shared
Teacher Centre does not write back any data to your MIS system.
Teacher Centre will extract the following data from your MIS to sync with the educational record. Teacher Centre will already hold most data on the pupil as all pupils will normally be added as part of the admissions process, but it may not be up to date.
Teacher Centre will extract the following information
Pupil Basic information

Name, DOB, Gender
Student demographic information, such as nationality and ethnicity
Address
Contact information
Photo
School Enrolment status, start and end dates.
UPN and ULN

Parental Contacts
Attendance
Behaviour Records, including exclusions
Exam Results
ALN and LAC status
Data quality
As part of our import process, data quality is of upmost importance. Teacher Centre will run many validation checks to ensure the quality of data. As the school managing the pupils record we will assume the school has a better knowledge of the pupil so will accept changes you make, but if validation fails Teacher Centre may not accept all data.
If there is doubt about the accuracy of data it will not be imported and will be flagged to your LEA data team for investigation. Examples of this may be, where school dates do not fit with other schools records, where ALN records do not match with LEA records or where address data does not validate correctly.
Teacher Centre contains a wealth of data health checks and a data health dashboard, which the LEA will be required to maintain and may mean additional manual steps are needed to correct data in your system. This process will be managed by your LEA team.
Teacher Centre will use the pupils UPN to match and will not extract pupil records where a UPN is not set. It is vital that the school maintain UPN records accurately and as soon as a new pupil starts.
Data security
Privacy and Data Security is paramount and designed in to all systems. Our processes are regularly reviewed to ensure they meet or exceed industry best practices.
All data is stored in the UK in our Ceredigion data centre. Our servers are in a secured, temperature-controlled environment where only ICT infrastructure support have access to the physical servers. We may sometimes use cloud services and data may pass through our EU based cloud services
Our network is regularly penetration tested and meets government requirements. Our software is also penetration tested and we have undergone security audits with CLAS consultants.
Access to data is fully controlled by security accounts with complex passwords and for most users dual factor authentication with Password and PIN.
All data is fully encrypted in transit and access will be via HTTPS secure websites.
All users accounts unused will be automatically disabled and most user accounts are linked to contract records to automatically disable if their contract of employment ends.
All users are required to regularly change passwords, which must meet strong password guidelines.
All pupil records are audited and access by any person is recorded and can be seen by LEA Data Unit staff.
Retention of shared data
Shared data will form part of the pupils' educational record and will be retained as part of that record.
A pupil's record will pass with them as they move school and this includes to school outside the county as is legally required.
Once a pupil leaves school the record will be retained by the local authority until their 25th Birthday where they will be flagged to the authority for retention processing. The authority will make the final decision in line with their data retention policies and the exact circumstances for each pupil.
Individuals' rights – procedures for dealing with access requests, queries and complaints
Subject access requests are best dealt with by the data Controller who in this case will be your local authority.
Teacher Centre support staff can receive these but will work will immediately notify the LEA support team and support them in dealing with the issue.
Contact details
For more information regarding this Data Sharing Agreement, please contact:
Data Protection Officer
Ceredigion County Council
Canolfan Rheidol
Rhodfa Padarn
Llanbadarn Fawr
Aberystwyth
SY23 3UE
Email: servicedesk@cerenet.org.uk
Tel: 01970 633678