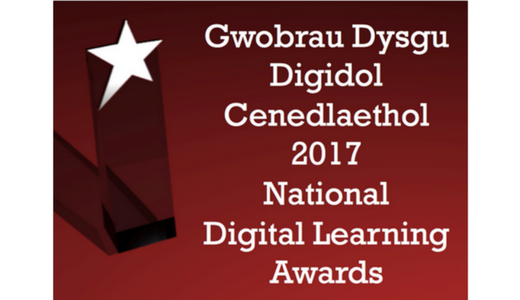 20 Feb

National Digital Learning Awards 2017
Has your school or college undertaken some interesting digital projects this year?
Do some of your educators and learners deserve recognition for the excellent work they are undertaking in digital learning?
Why not tell us about your digital successes by applying for a National Digital Learning Award 2017.
The awards ceremony will be an integral part of the prestigious National Digital Learning Event, taking place at The Liberty Stadium, Swansea on Wednesday 21 June 2017.
There are four award categories and schools and colleges have the opportunity to submit numerous entries under each one:
Digital Project Award
Online Safety Award
Community Resource Award
National Digital Learning Council's Pupil Award
For full details and applicants' guidance for each of the awards, click here. The closing date for entries is 16.00 on Friday 7 April 2017.